Tom Clancy's Ghost Recon Breakpoint is third-person tactical shooter video game for PC developed by Ubisoft Paris and published by Ubisoft. It's the 11th installment of the Ghost Recon series started in 2001 by Red Storm Entertainment, the development studio founded by author Tom Clancy. In Breakpoint, the player once again takes control of the commander of the 1st Battalion 5th Special Forces Group recon unit, known as the Ghosts. Their task is to investigate the recent events on the Pacific island of Auroa, which has fallen under control of Skell Technologies and their private military company, the Wolves. The game received positive reviews, with critics praising the open world environment and improved RPG and tactical mechanics.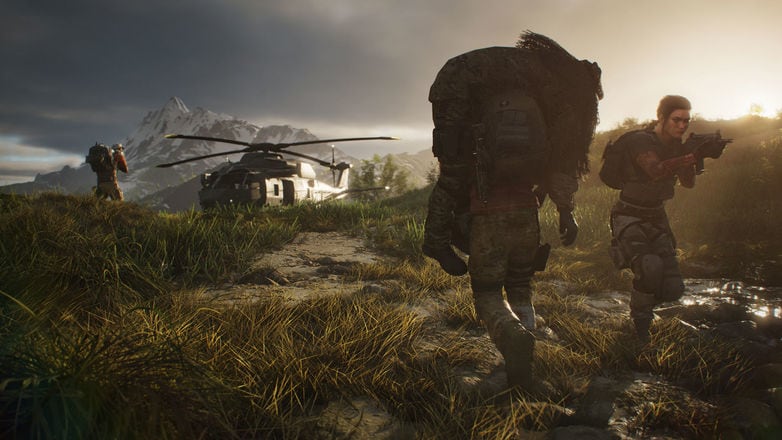 Gameplay
Tom Clancy's Ghost Recon Breakpoint is a tactical shooter, set in an open world environment. The player observes the action from the third person perspective. The game sometimes jumps into FPP view when the player is aiming with a specific weapon. The player controls Nomad, a member of the Ghosts reconnaissance squad. The player can fully customize their in-game avatar, from their looks to clothing and equipment. The player can choose from one of four classes for their character. These classes can be changed on the fly and include Assault, Sharpshooter, Panther and Field Medic. Each of the classes has its pros, e.g. Assault has more health, Sharpshooter can take down enemies from far away, Panther is the master of stealth and Field Medic wields a rocket launcher with deadly precision.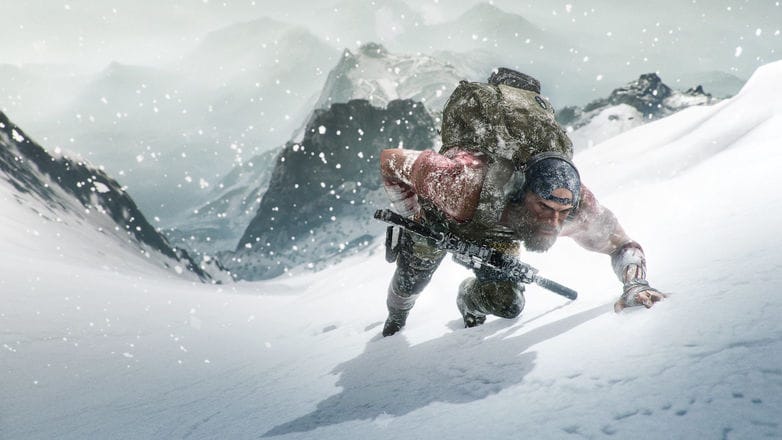 Ghost Recon Breakpoint features several new mechanics. Newly introduced injury system will cause the player character to receive damage that will slow them down and require healing. Different terrain structures will affect the team, for example by making them slip off the steep hillside. Traversal will also deplete the character's stamina. Buddy carry system allows the player to remove fallen team members from the battlefield and carry them to safety and provide medical treatment. There is also the Bivouac, where the player can rest, clean weapons, craft items, change classes and much more.
Story
The island of Auroa is no pacific paradise. Controlled by Skell Technologies, the world's leading drone manufacturer and military contractor it has gone completely dark after the company was indicted in selling weapons to global regimes and an assassination. The US government sends the 1st Battalion 5th Special Forces Group recon unit, or Ghosts, to investigate. What seemed to a simple reconnaissance job turns into a fight for survival. Cut of behind enemy lines and surrounded by a PMC known as "Wolves", led by a former Ghosts member, the team will need all of their skills and training to fulfill the mission.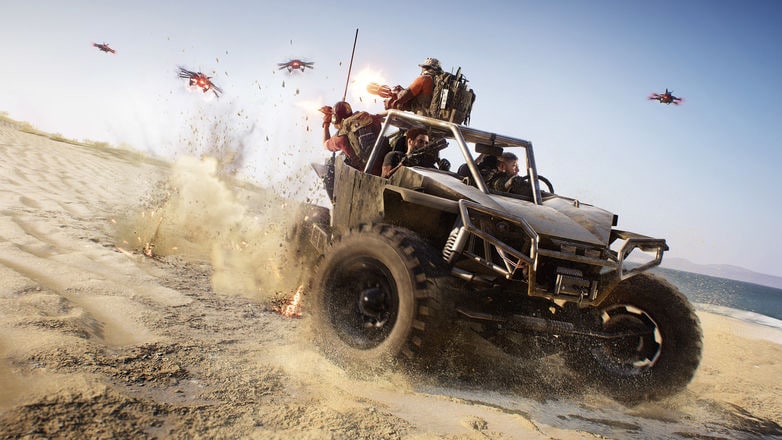 Reception
Tom Clancy's Ghost Recon Breakpoint received initial positive reviews from the critics after first trailers, who favorably compared it to the previous installment of the series, Ghost Recon Wildlands. The press noticed the game would have similarly open world environment, new features that will probably make the gameplay even more intense and generally upgrade the known mechanics, which put the capital T in this tactical shooter experience. All the signs point that this game should be very good and a must-have for any fan of the series